Kitchen Splashbacks Melbourne
Do you think your kitchen could use a kitchen renovation? Updating your splashback is fast and cheap in order to add a visual effect to your area and bring your kitchen to life.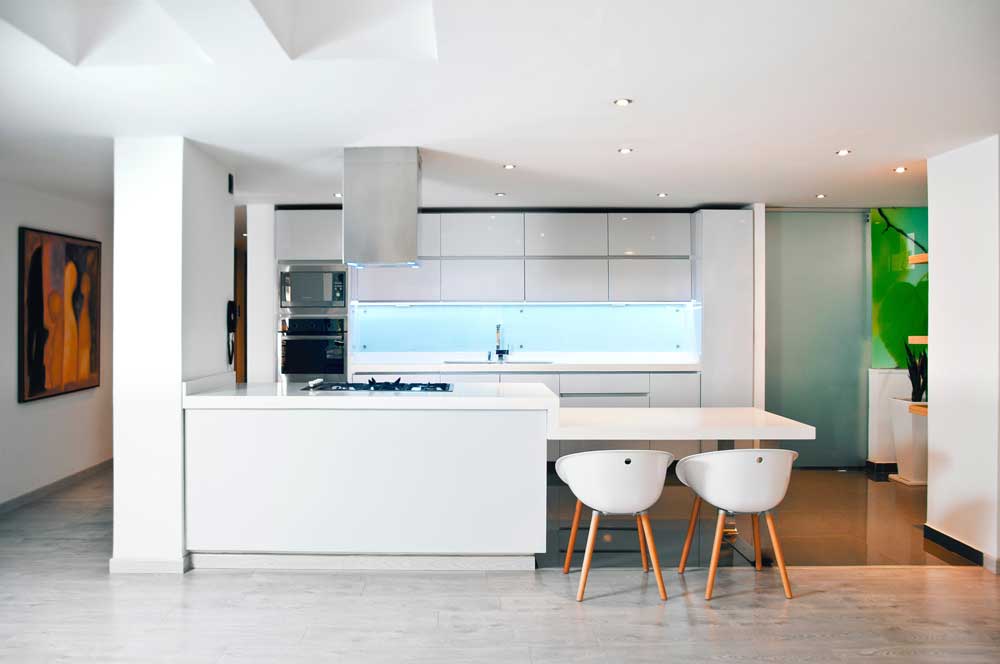 Glass Splashbacks For Your Kitchen
Tiles are now the most popular option for splashbacks due to the large choice of colour and patterns, despite being low maintenance. However, glass splashbacks fit well as another option that is also low maintenance with a wide variety of colours and styles.
As the perfect option for your kitchen, we suggest glass splashbacks and we are installation specialists.
Melbourne Splashbacks offers a free consultation to assist and guide you. We will assist and guide in helping you to pick kitchen glass splashbacks in a timeless and trendy way.
We will work with you to help build a coloured back painted glass feature for your kitchen, laundry or bathroom.
Low Maintenance and easy to clean
Glass splashbacks have a wide variety of colours & styles to suit your colour scheme
Glass splashbacks bring texture and imagination to every area when reflecting light to make the room appear bigger and brighter.
Melbourne Splashbacks Specialises in:
Melbourne Splashbacks offers a wide range of services but specialise in Glass Splashbacks.  Glass Splashbacks are an alternative to tiles or laminates for all wet areas in your home such as kitchens, bathrooms and laundries.
Mirrored Glass Splashbacks
Printed Glass Splashbacks
Painted Glass Splashbacks
Mirrored Glass Splashbacks
A tested, modern statement that adds value to your new or refurbished kitchen and to your home, in general. 
Mirrored glass is a very common alternative among consumers. There are a variety of different models to choose from. Standard, Smokey Grey, Bronze or Antique; there's always a look that fits in your kitchen!
Adding a mirrored splashback to your kitchen area will help make a tiny kitchen look bigger through light reflections. You may also use it to bounce light around a room, in particular in a flat or smaller room.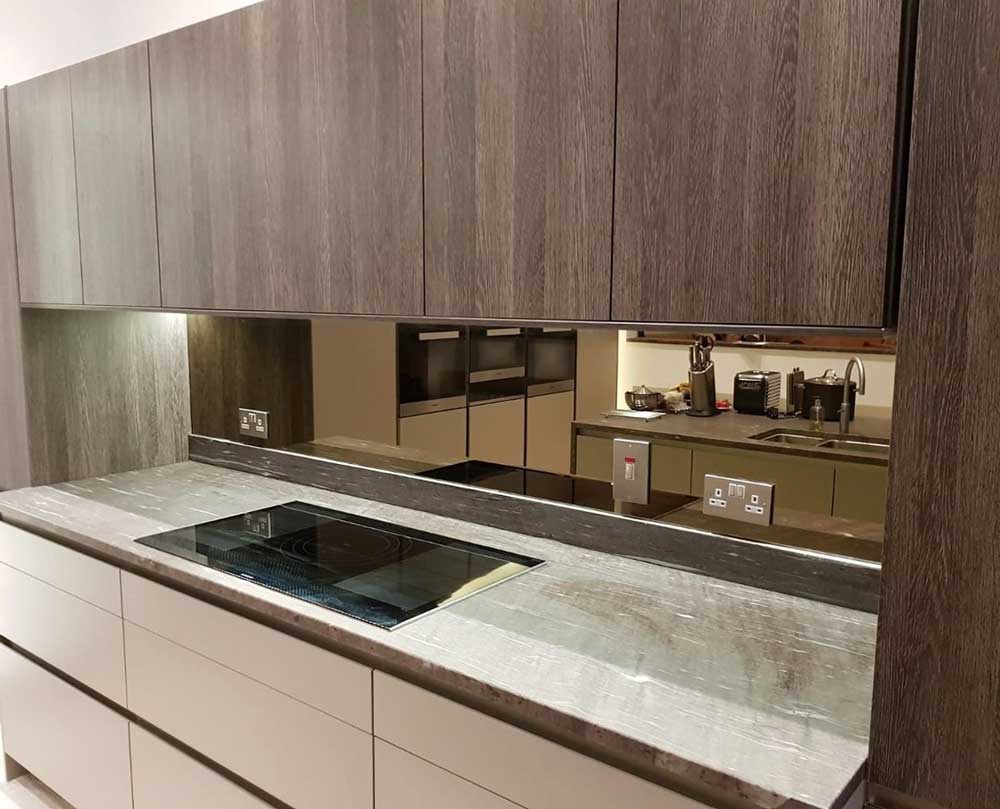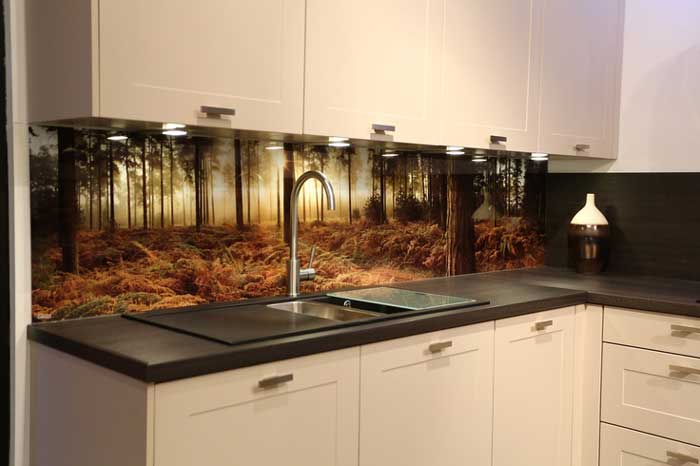 Printed Glass Splashbacks
With Melbourne Splashbacks, you can build sturdy, easy-to-clean spaces that look like works of art. We can print any colour pattern or image on the back of the hardened, heat-resistant glass.
Set your imagination free! 
In order to attain that timeless vision, we have added Printed Glass Splashbacks and Wall Panels. Using state-of-the-art glass printing technology, beautiful photographs and pictures can be digitally printed on your new kitchen glass splashback that will welcome and promote your desired colour and look.
Hire a photographer, partner with a designer, use your own high-resolution digital images or select from large online archives to capture the unforgettable memory forever-your pick.
And if you have a favourite piece of fabric, painting or wallpaper, we can scan it and replicate an image that you'll love for years to come.
Painted Glass Splashbacks
Does your kitchen need rejuvenating? Do you enjoy colour? We've got the solution for you!
A toughened glass splashback is considered the most popular splashback option for two main reasons – one is easy to clean while the other is available in an amazing variety of prints and colours. They can handle the heat from cooktops since it is made of toughened glass and is far less prone to crack, instead of shattering into sharp shards, it crumbles into tiny granular pieces.
Painted Glass Splashbacks come with countless exciting paint choices! If you're searching for a delicate mix of colours or want to compliment your home décor, Melbourne Splashbacks gives you countless painted splashbacks that are sturdy and easy to clean.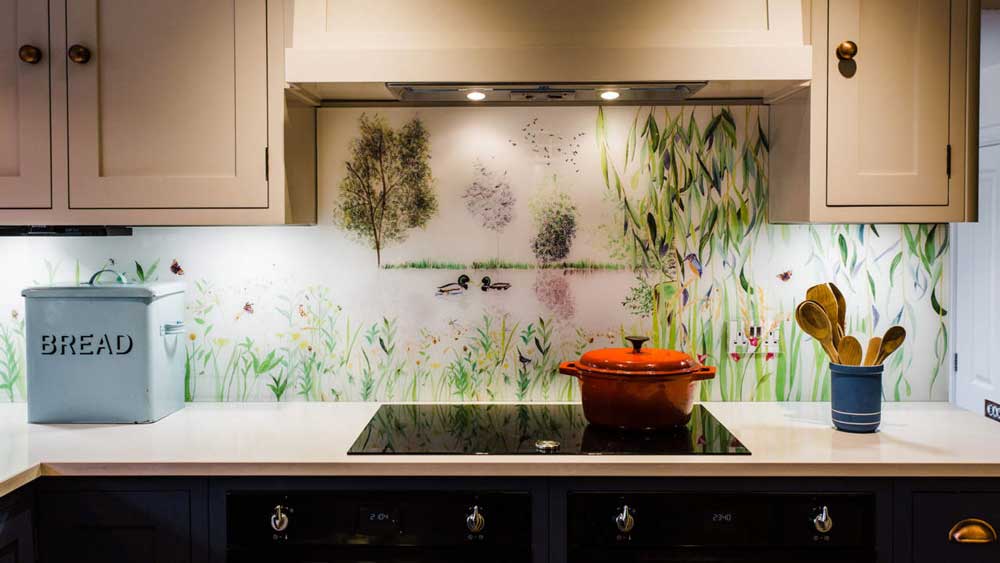 Talk To Melbourne Kitchen Splashback Specialists
Why Choose Glass Splashbacks For Your Kitchen?
Your kitchen could get messy. It's an unfortunate part of life. For all the mixing, baking, stirring and frying going on, the last thing you want is for your kitchen walls to be scratched or discoloured. That is where the glass or mirror splashback comes into play.
Not only do kitchen splashbacks provide protection from spills and splashes that occur while cooking, they can also even add a bit of glamour and beauty into your kitchen.
Although there are a lot of different materials on sale, using a kitchen glass splashback is a perfect choice for a variety of different reasons.
Hygienic and quick to clean
Glass is naturally impervious to water, bacteria and grease, so it is already very hygienic, but because of its sleek and seamless surface, with no hard to find nooks or crannies such as those on tiled splashbacks, the glass splashback is also very easy to clean. Some fingerprints or markings on the glass surface may be easily cleaned off with a sponge or a towel.
Heat and impact resistant - Strength and safety
Glass and acrylic are both extremely durable, but glass is a more heat-resistant material that is less likely to melt or wilt over time. 
Glass splashbacks are inherently more sturdy and scratch-resistant relative to stainless steel and tiled alternatives. On top of that, glass splashbacks are strengthened by a sequence of stringent heating and cooling procedures. Glass is more likely to harbour dust and fingerprints but is very scratch resistant. Scratches show up more on acrylic.
We only use reinforced (or tempered) glass as usual on all of our splashback installations. Toughened glass is five times more impact resistant than non-tightened glass, as a result of which we conclude that hardened glass is the only viable choice for splashbacks.
Another advantage is that it is heat resistant to 220°C and, as a result, it can almost never crack due to heat, meaning that you can cook for hours comfortably without stressing about any harm you might have made to your splashbacks.
Aesthetic Appeal and Great Light Reflection
Apart from having an improved look, glass splashbacks can also provide the kitchen room with adequate and elegant light reflections.
The art of cooking involves accuracy with respect to the food items to be used and the manner in which they are processed, baked and served. With glass splashbacks, the kitchen can get less shadow and brighter overall lighting. A brighter kitchen suggests the opportunity to save up on light bulbs.
There is a wide variety of colours suitable for glass splashbacks, including a range of premium paints and colours that can be found in the regular colour map. So you'll definitely find a splashback that suits your decor perfectly and have great fun being creative.  
Long-lasting cost-effective
Although the initial cost of a glass splashback is likely to outweigh the cost of a tiled splashback, the reinforced glass is much harder and more durable than the tiles, and after initial construction, the glass will stay in place for several years to come.
Tiles, though, will need to be re-grouted regularly and re-tiled to stay looking nice over the years, making it a more expensive investment than a glass splashback in the long run.
Full customization
Glass splashbacks are absolutely versatile and customisable, ensuring custom kitchen designs. This makes GPO positioning and appliance incorporation a breeze, thus opening up other possibilities for a splashback, including kitchen, industrial and corporate uses.
Glass splashback specialists
Our specialisation is the design and installation of splashbacks. From our consultative consumer approach to the collection of beautiful products and our careful implementation process, we guarantee that you are not only happy but also pleased with the final product.
Built on schedule to a high quality. We may also instal and mount your splashback in your house, whether it is meant to shield the walls from fats, oils and other cooking debris from the stove or for decorative purposes in the bathroom.
If you want a leading builder, maker and retailer of glass splashbacks, you can rest confident in the services of Melbourne Splashbacks.
Working with trusted suppliers to build the ideal splashback to improve your modern kitchen, Melbourne Splashbacks' choices are cost-effective, robust and ideally suited to compliment your overall kitchen style.
For more information on a wide variety of fabrics and design choices, or to see more kitchen examples, call Melbourne Splashbacks today to schedule a free consultation or meeting.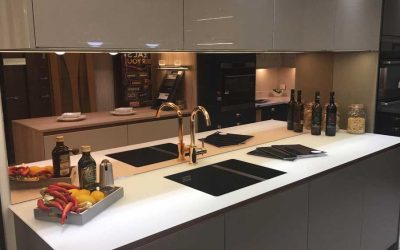 Why Use Glass Splashbacks Instead of Tiles?If you're dreaming of renovating your kitchen or bathroom, so you need to think carefully about what sort of wall splashbacks you're going to use. There are just so many advantages of using glass splashback panels instead of...
Contact Melbourne Splashbacks
Please fill in the form and we will be in touch as soon as possible.